2.SELECT
the most qualified recruits

---
Real Estate Simulator will provide you with accurate information about a candidate that will help you to understand who you are hiring. This information will help to identify red flags and prepare you to ask probing questions through the interview process.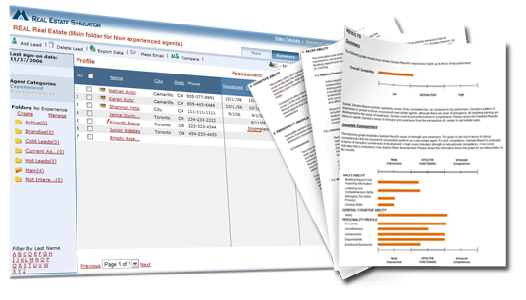 You want to make the most informed hiring decisions possible. Real Estate Simulator gives you the most comprehensive analysis of an agent's strengths and weaknesses. With this important information you can ask specific questions through the interview process that probes their areas of strengths and weaknesses, and evaluate the kind of investment you need to make to work with them.

Brokers that have integrated Real Estate Simulator into their selection process are making more informed decisions about the agents they choose to hire.

Contact us and we can show you how Real Estate Simulator can help you hire agents more strategically.